Gill Kirk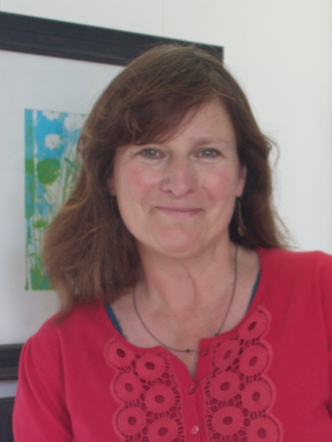 My everyday job teaching outdoor education in the Yorkshire Dales takes me out in to the same environments day after day. It has led to an appreciative view of the landscape and of the immense diversity and complexity in the natural world.
I have always studied flora and after a recent artist-in-residence project studying the hay meadows of Nidderdale I have deepened my botanical knowledge and my understanding of the fragility of the countryside, and from the wild flowers I studied I have been drawn to investigate the pollinators - butterflies, moths and bees. My work reflects a love of print and an interest in combining a variety of techniques such as collograph, monoprint and screen printing. Work produced may be further embellished with free machine embroidery, hand stitch and waxing and I enjoy working on both fabric and paper. I like producing one off pieces so that I can create an original each time - itís more fun and more unique.
I have several exhibitions a year and am extending my teaching practice with a variety of workshops.

Price range
Cards £2.50
Prints £45 - £350