Workshops - 2014
Due to exhibition commitments this year I'm just doing a handful of workshops.
Classes must be paid for in full on booking…. a homemade lunch and refreshments are included in the price, but not materials.
All workshops are £50. All classes include a demonstration.
If you need any more details juts drop me a line Sarah at the Studio
July 23rd - Sketching in the Veg Garden - The veg garden is blooming this year, enjoy a day brushing up on observational drawing or bring some color, the choice is yours.
August 6th - Negative Painting Watercolour Technique, Flowers. A beautiful layering technique which works around a color scheme and shape, bold and creative rather than representational.
August 20th - Detailed Pastel Drawings on Vellum - an illustration style suited to animals or portraiture.
September 3rd - Buildings in Pastels - an Impressionistic approach.
September 24th - Small format oils on a gesso Board. Learn about different techniques and working direct from sketches rather than photos.
October 8th - Postcard sized Watercolours and other techniques suited to sketchbook work.
To register contact Sarah at the Studio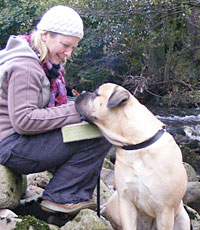 Sarah and Pepper
Workshops in action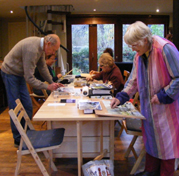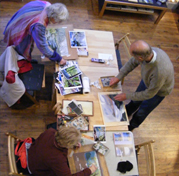 Set in the beautiful surroundings of Ramsgill Studio,
Ramsgill, North Yorkshire.
Useful Links
Tourist Information - Pateley Bridge
Pately Bridge Walking Festival
Greenwood Close - self catering accomodation
Accomodation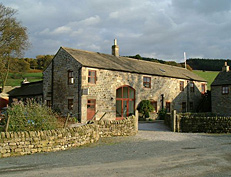 If you would like to come to a workshop but need somewhere to stay, Covill Barn is situated in a stunning rural location on the Nidderdale Way overlooking Gouthwaite Nature Reserve, only one mile from Ramsgill Studio.
John and Sue provide quality accommodation on either a bed and breakfast basis or self catering. For more information www.covillbarn.co.uk